Top-of-the-Line Pioneer Coverall Systems
This company is a true pioneer, leading the way in aftermarket truck tarp technologies. In 1967, Pioneer was awarded the first U.S. patent for a truck covering device, and it continues to set the standard for tarping systems in the waste and recycling industry. Pioneer's durable, high-performing tarping systems are used in refuse, construction, paving, landscaping and excavation applications.
Pioneer tarp systems are engineered using state-of-the-art technology to reliably keep loads contained, help keep refuse trucks on the road longer and protect drivers. Trained, experienced technical specialists and customer support staff are happy to recommend the best system for each customer's application and budget.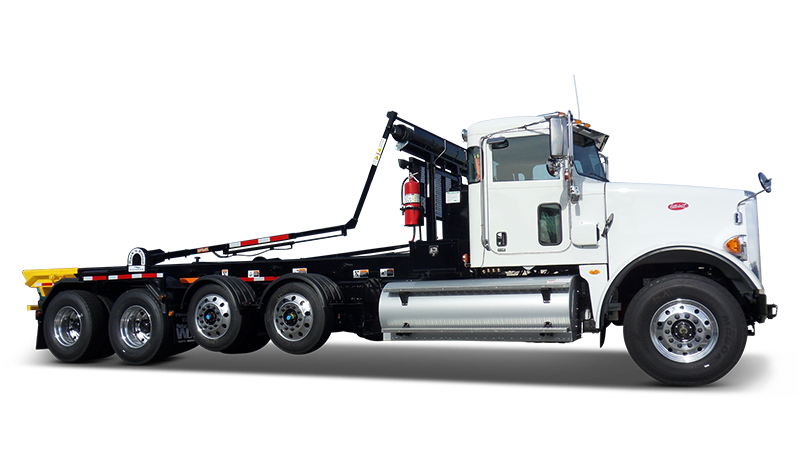 Pioneer Tarp System Parts and Service
While Pioneer tarping systems are inherently low maintenance, the company is supported by a large dealer network, because parts wear out eventually and every system needs some maintenance during its life. Pioneer authorized dealers are located nationwide, but they may not be located near your facility. Wastequip WRX comes to the rescue!
When you need genuine Pioneer tarp parts or tarp replacement, and the nearest dealer is not so near after all, come to a Wastequip WRX service center. Our conveniently located facilities have the parts you need, and our experienced, certified technicians are skilled at performing Pioneer tarp installation, preventive maintenance service and repairs. Keep your Pioneer systems at peak performance — and your trucks on the road — with genuine parts and superior service from Wastequip WRX.
Doesn't your quality waste equipment deserve the highest-quality parts and service?